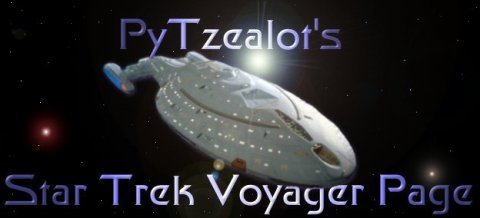 Hey! She lives!
Latest Update:
February 20, 1999 - Added Observing the Darkness
February 20, 1999- Added a few season 5 wavs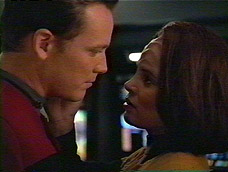 My Fanfic:
Searching for Truth
A coda to the episode Hunters. Rated PG
Lingering Effects
Set in an AU late fifth season. Rated PG
Observing the Darkness
A short coda to the episode Nothing Human. Rated PG-13
Drubble Trouble
My minute contribution to the D*bble craze. Rated G-R

Wav Sounds:
Sorted by episode
I am in the process of trying to get these back up. So far I only have a few eps. If you want something soon, please email me.
Caretaker
The Cloud
Threshold
Real Life
Displaced
Worst Case Scenario
Scientific Method
Omega Directive
Day of Honor
Bride of Chaotica
Gravity

I was lucky enough to see Roxann in Denver last fall at the Starcon Convention.
Check out a few pix here: Denver

Please let me know if you have any problems or comments: